Brian Yee
Chair
A member of the New Zealand Institute of Directors, Brian sits on several Boards and advisory committees. He is a Director of MSH Consulting and has a background in strategic consulting.
Brian's has a long-held interest in basketball in the Wellington region, most recently as a successful High School coach. He follows the sport through the involvement of his four children.
Appointed Board Member
Since April 2014
Rob Gold
Deputy Chair
Rob is a barrister and solicitor with a specialisation in employment law, currently working for a large government agency.
He brings legal knowledge and business acumen along with a current knowledge and involvement of the game, from grassroots to high performance.
Elected Board Member
1st term: May 2015- 2019
2nd term: since September 2020
Des Brennan
Des is a Chartered Fellow of the Institute of Directors. He brings extensive leadership and strategic experience gained through directorships with prominent New Zealand organisations and sporting bodies. Des is currently a council member of the Waikato Institute of Technology and a trustee of Grandparents Raising Grandchildren Trust.
Elected Board Member
Since May 2017
Megan Compain
Megan has over 15 years work experience in the sport industry, a basketball resume that includes a season in the WNBA and representing New Zealand at two Olympics. Megan has dedicated her personal and professional life to sport, with a true belief in the notion that sport has the power to change lives.
Elected Board Member
Since September 2020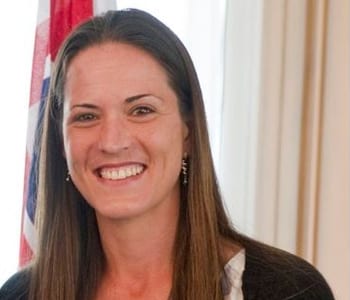 Belinda Edwards
Belinda is a current member of the Chartered Accountants Australia and New Zealand with over 15 years' experience in finance, strategic projects and government organisations.  She is currently the Business Manager for Northland DHB Mental Health & Addictions Services and Māori Health Services portfolios. Her current governance experience includes being a Director of the Northland Rugby Union and a Trustee of the Rugby For life Community Partnership programme. Belinda is based in the Far North and has a true understanding of the need for all sports in our communities. She is passionate about the health and wellbeing of New Zealanders and therefore the need to create opportunities and encourage participation at all levels in all sports.
Appointed Board member December 2020
Don Jefferies
Don (Ngati Raukawa, Ngati Tukorehe) is a partner in Hamilton chartered accountancy firm Jefferies Nock & Associates. Don has extensive experience in the private and public sector, having worked for a number of accountancy firms and also as a team leader of investigations at IRD.
Don's background in basketball spans over 30 years, having played and coached at multiple levels. Don also sits on the New Zealand NBL Board.
Elected Board Member
Since April 2014
Rodger Thompson
Rodger is an entrepreneur and independent contractor, who is currently leading the Wellington play, active recreation and sport sector's response to COVID-19, ensuring that it comes through the crisis in as strong a position as possible.  Rodger' has 24 years' experience in leadership roles in the British and New Zealand sport and recreation sectors acquiring extensive experience and expertise in establishing partnership and leading organisations that deliver growth. Experience that he brings to the Board. Rodger currently coaches at school, club and age group representative levels, as well as helping to run a local community basketball club. Rodger's specialty strengths include Transformational Leadership, Strategic & Business Planning, Organisational Change and Commercialisation.
Appointed Board Member 2020
Michael Zino
A member of the Institute of Directors, Michael has held a number of executive roles including; CEO and GM for private and listed companies and not for profits, both locally and internationally, with a background in operations and marketing.
Michael is a BBNZ alumni, having coached and played basketball for over 40 seasons, and continues to play Masters Basketball.  His achievements include national schoolboy, club, provincial, NZU and Tall Blacks representation and honours.
Elected Board Member
Since May 2017