Greg Williamson
Greg, our current Chair of the Board, owns a sales and marketing consultancy based in Christchurch that works with hi-tech exporters. He has significant sales and marketing experience in the hi-tech industry, is a guest lecturer at the University of Canterbury and a member of the Institute of Directors.Greg began playing the game as a teenager and continues in social competition. He has close links in the Canterbury basketball community, working as a volunteer with the Canterbury Rams, club and high school basketball teams. Greg also sits on the FIBA Oceania Board.
Appointed Board Member
Since October 2011
Des Brennan
Des is a Chartered Fellow of the Institute of Directors. He brings extensive leadership and strategic experience gained through directorships with prominent New Zealand organisations and sporting bodies.Des is currently a council member of the Waikato Institute of Technology and a trustee of Grandparents Raising Grandchildren Trust.
Elected Board Member
Since May 2017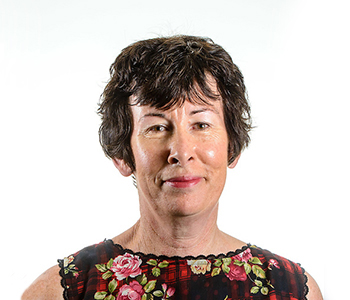 Robyn Clements
Robyn co-founded the national Dairy Women's Network and has been a Chair and Trustee. She was a Fonterra Shareholder Councillor and is a member of the Institute of Directors and Global Women New Zealand.
Robyn has been involved across basketball in her home region of Waikato having played, served as a club President and supported her children's interest in 'the' game as a referee when they were at school.
Elected Board Member
Since October 2011
Sally Farmer
Sally is Managing Director of Parklife Ltd, a company that creates active spaces across New Zealand to keep communities fit and social. She is an experienced Project Manager delivering large and complex public open space projects.
Along with business acumen, Sally has experience playing basketball successfully at the elite level having competed at the Sydney Olympic and Athens Olympic Games, with her team at the Athens games advancing through to the quarter finals.
Sally is dedicated to being in service of basketball and working collaboratively to advance the game in New Zealand for all.
Appointed Board Member
Since May 2019
Don Jefferies
Don (Ngati Raukawa, Ngati Tukorehe) is a partner in Hamilton chartered accountancy firm Jefferies Nock & Associates. Don has extensive experience in the private and public sector, having worked for a number of accountancy firms and also as a team leader of investigations at IRD.
Don's background in basketball spans over 30 years, having played and coached at multiple levels. Don also sits on the New Zealand NBL Board.
Elected Board Member
Since April 2014
Brian Yee
A member of the New Zealand Institute of Directors, Brian sits on several Boards and advisory committees. He is a Director of MSH Consulting and has a background in strategic consulting.
Brian's has a long-held interest in basketball in the Wellington region, most recently as a successful High School coach. He follows the sport through the involvement of his four children.
Appointed Board Member
Since April 2014
Michael Zino
A member of the Institute of Directors, Michael has held a number of executive roles including; CEO and GM for private and listed companies and not for profits, both locally and internationally, with a background in operations and marketing.
Michael is a BBNZ alumni, having coached and played basketball for over 40 seasons, and continues to play Masters Basketball.  His achievements include national schoolboy, club, provincial, NZU and Tall Blacks representation and honours.
Elected Board Member
Since May 2017