Rob Gold
Chair
Rob is a barrister and solicitor with a specialisation in employment law, currently working for a large government agency.
He brings legal knowledge and business acumen along with a current knowledge and involvement of the game, from grassroots to high performance.
Elected Board Member
1st term: May 2015- 2019
2nd term: since September 2020
Megan Compain
Megan has over 15 years work experience in the sport industry, a basketball resume that includes a season in the WNBA and representing New Zealand at two Olympics. Megan has dedicated her personal and professional life to sport, with a true belief in the notion that sport has the power to change lives.
Elected Board Member
Since September 2020
Amanda Cox
Amanda Cox is the General Manager of WeAreTENZING, a talent and athlete management company specialising in social media. Prior to this, Cox was the GM of Partnerships at NZME. Cox is currently serving on the board of Auckland Rugby. She has also held positions on the boards of North Golf, Auckland Santa Parade and Auckland University Rugby Football Club.
Elected Board Member
Since May 2021
Glen Denham
Glen's has been in the education sector in both Britain and New Zealand and has recently taken up a new position as Principal of Wellington College
He has solid governance experience as both a Board of Trustees Member and the Principal reporting to the board.
He is Basketball New Zealand alumni; Tall Black 1984-1998, captaining the team 1988-1998.
Appointed Board Member
Since May 2022
Belinda Edwards
Deputy Chair
Belinda is a current member of the Chartered Accountants Australia and New Zealand with over 15 years' experience in finance, strategic projects and government organisations.  She is currently the Business Manager for Northland DHB Mental Health & Addictions Services and Māori Health Services portfolios. Her current governance experience includes being a Director of the Northland Rugby Union and a Trustee of the Rugby For life Community Partnership programme. Belinda is based in the Far North and has a true understanding of the need for all sports in our communities. She is passionate about the health and wellbeing of New Zealanders and therefore the need to create opportunities and encourage participation at all levels in all sports.
Appointed Board member
Since December 2020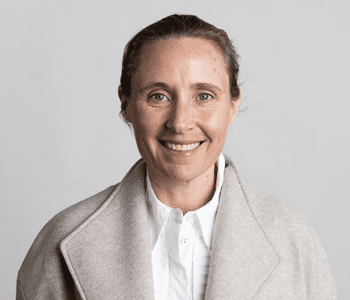 Anna Gestro
Anna Gestro is an experienced business leader and sports marketer. She is currently CEO of an engineering design consultancy group and previously held senior executive roles at New Zealand Cricket, Fonterra, and Lion.
With a background in sports administration and commerce, Anna has a deep understanding of the commercial challenges to sports operations alongside what is required from a governance perspective.
Appointed Board Member
Since May 2021
Lisa Whyte
Lisa Whyte comes from a finance background and has 17 years in elected community leadership on Auckland's North Shore, representing a fast growing and diverse community.  Whyte brings council governance, community engagement, and infrastructure delivery experience, and she is passionate about the positive outcomes possible in the sport and recreation space. Whyte's experience in local government brings knowledge of council process and the wider sporting landscape including infrastructure funding challenges in the greater Auckland area.
Elected Board Member
Since May 2021
Toko Kapea
Kapea descends from the Taranaki, Whanganui and Rangitikei regions and affiliates with Ngāti Apa ki Rangitikei, Taranaki Whanui (Taranaki, Wellington, Te Tau Ihu), Te Atihaunui-a-Papārangi and Ngāpuhi.
He is currently a director of Tuia Group and a partner of Tuia Legal Limited, a Wellington-based commercial law and business consulting firm that works primarily in the Māori economic development space, and is also a director on the board of TVNZ Ltd and the Chair of Duke Exploration Ltd.
Appointed Board Member
Since January 2023